Event Details
***2017 Details Coming Soon***

Come to LEARN, NETWORK and help guide the future of Stand Up Paddleboarding! Two days with great speakers, break out sessions, networking happy hour, paddle sessions, beautiful venue, food and fun! This is an event you won't want to miss...
Come and finish summer together at the
4th Annual SUPIA SUMMIT and be inspired for 2017
A few highlights:
Keynote Speakers:
Erik Logan – President, OWN Network and avid SUPer
Shelley Oates-Wilding - 2 time Olympian and motivator extraordinaire
Panels on SUP Growth, SUP Research & SUP Safety
Research The most comprehensive collection of SUP research ever gathered
*Only distributed to attendees
Networking Open End of Summer Party Monday night, Attendee Breakfast, Lunch and closing Dinners, Paddling opportunities
Don't miss out on being part of the Industry, have your voice heard and be a part of the next chapter of SUP!
DAY 1 - Monday, October 3rd
8:00 Registration/Check In Coffee and Wifi available
Morning Paddle Option: Morning SUP YOGA Session with Jessica Cichra
8:45 Breakfast Networking
9:15 Welcome to SUPIA Summit 2016 Kristin Thomas - Executive Director SUPIA
9:30 Fireside Chat with Erik Logan: President OWN Network
11:00 Break
11:15 Getting Real about the State of the SUP & the SUP Industry
Summary of SUPIA Industry Research Andre Neimeyer and Mark Capper
Panel on Research: How SUP Businesses Use Research
John Vance, Angelo Ponzi, Anthony Scaturro, Tyler Callaway, Robert Howson
12:30 Legend at Lunch: Dave Kalama Talking Story with SUPIA President, Tyler Callaway
1:30 The Power of Trademarks: Jason Lott (USPTO)
2:30 SUPIA Pebble
2:45 Your Voice: Small Group Breakouts How to grow the sport/activity of SUP / Knowing our customers
3:45 Cookie Break
4:00 Panel on Growth: Creating Passionate Fans / Building Communities
Norb Garrett, Holly Evans, Jeramie Vaine, Sean Sweet
5:00 Happy Hour - Summit Attendees
6:00 End of Summer Open Party
Taco Bar, Band, No-host bar & Great People
DAY 2 - Tuesday, October 4th
8:00 Morning Paddle Option: Harbor Social SUP with Jeramie Vaine
Coffee and Wifi available
8:45 Breakfast Buffet & Networking
9:30 Welcome Tyler Callaway - President, SUPIA Board of Directors
9:35 SUPIA Pebble
9:45 Panel on Safety: Where we are, where we're going
Kim Viergever ( Reitz Law ), Jim Emmons (Water Sports Foundation), Tom Dardis (US Coast Guard )
11am Break
11:15 Play as the X Factor Chris Eng, Jamie Campbell, Kristen Henley
12:30 Lunch
1:30 Uniting our Voice: Small Group Think Tanks Racing Safety,,Retail/Mntg Relationship
2:30 Cookie Break
3:00 Dream, Plan, Love Life! Shelley Oates-Wilding
4:00 Closing Remarks - Anthony Scaturro
4:30 On Water Team Building - Tyler Callaway
5:00 Happy Hour - Passed Appetizers / Bar Open
5:30 Closing Banquet & Recognition
DANA POINT YACHT CLUB

Beautiful venue, Five delicious meals and a view of the SUPers out all sides of the windows. Perfect setting for our summit. www.dpyc.org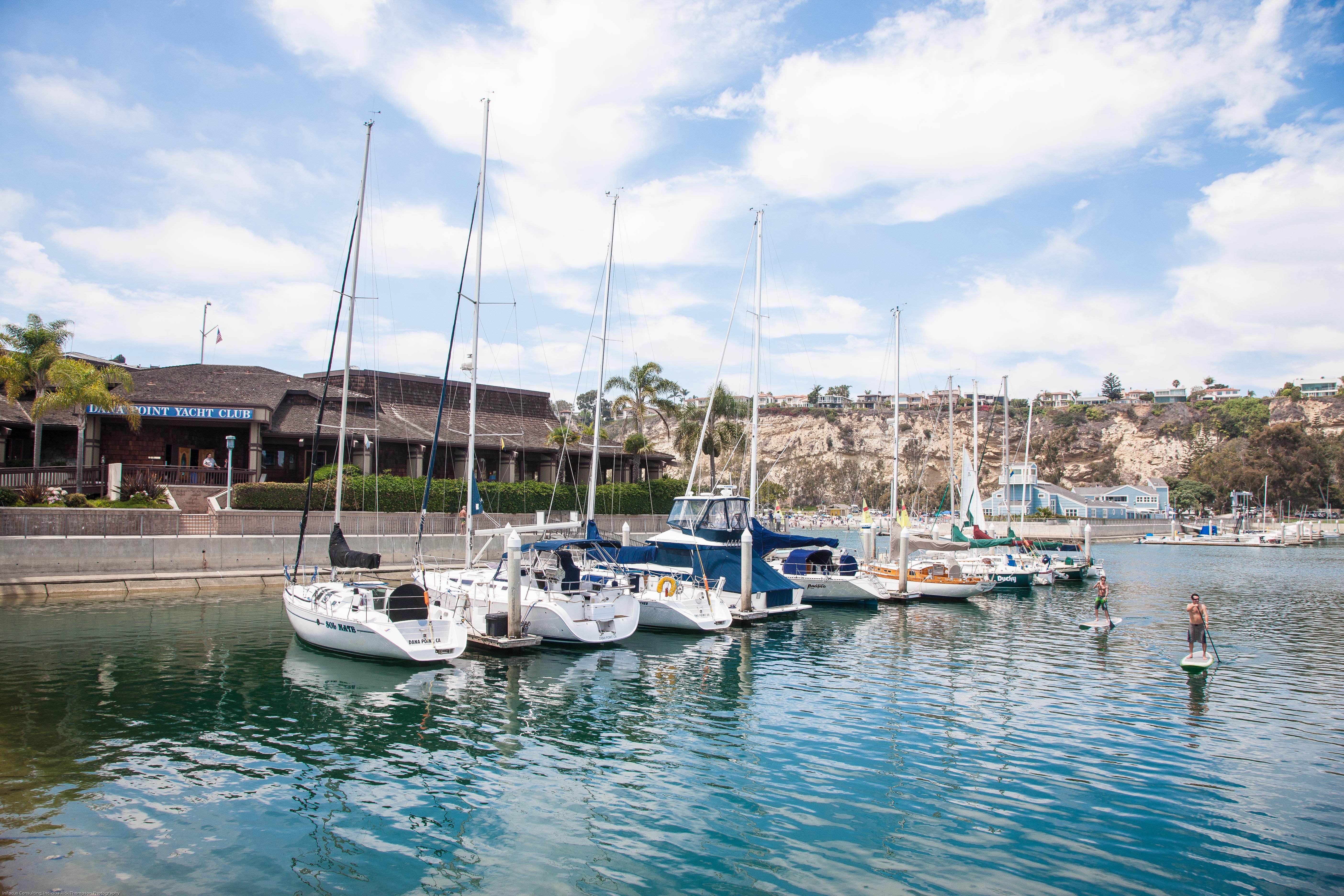 LOOK FORWARD TO SEEING YOU THERE!
We highly recommend taking advantage of the great offers at the
DANA POINT MARINA INN

24800 Dana Point Harbor Drive Dana Point, CA 92629 (949) 496-1203
Two Queen Standard $89.00 King Standard $89.00
Two Queen Poolside $99.00 King Poolside $99.00
Two Queen Harbor View $109.00 King Harbor View $109.00
King Handicapped $89.00
Must call to book these discounted rates . Please state you are with the SUPIA /PPG. Offer is not available to book online.
Offer expires Sept. 1st, 2016. Rooms rates are only available during Sept. 28th - Oct. 6th, 2016.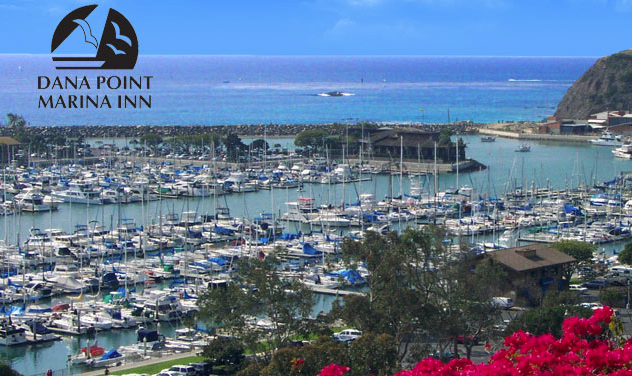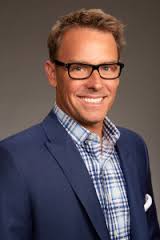 ERIK LOGAN - President, Oprah Winfrey Network
Erik Logan was named president of OWN: Oprah Winfrey Network in July 2011, where he spearheads the day-to-day operations for the award-winning network. Under his leadership, OWN has delivered consistent ratings momentum and was recently named one of the "Top 10 Most Innovative Companies in Hollywood" by Fast Company Magazine.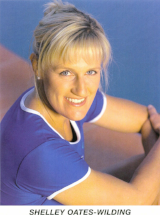 SHELLEY OATES-WILDING - Olympic Athlete, Motivational Speaker
Currently Shelley is the vice president and founder of the Non Profit IKAIKA HAWAII. She resides in Hawaii with her passion and skill set to make a positive difference in the lives of the youth of Hawaii. Through the Waterman's Programs she facilities her goals are to build a large base of champion athletes and people and then develop the pathway for kids to grow, travel and become Olympians, World Championships and honorable representative of themselves, their State, and Country. She has now developed the IKAIKA WATERMAN'S COACHING COURSES and the coaches she has in her team are trained and share in the ASPIRE Philosophy. ATTITUDE, SPORTSMANSHIP, PERSEVERANCE, INDIVIDUAL RESPONSIBILITY, RESPECT AND ENJOYMENT! Shelley is currently employed by the WAIKIKI YACHT CLUB to deliver the Ikaika Hawaii Programs.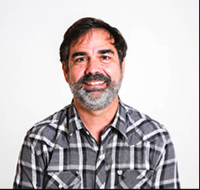 Norb Garrett – TEN, Executive Vice President/General Manager
Norb is the Executive Vice President/General Manager of TEN: The Enthusiast Network's Sports & Entertainment Group, which includes TEN's action/adventure sports business featuring 20+ media brands such as Surfer, Snowboarder, TransWorld Skateboarding and TransWorld Motocross as well as Baseball America and SLAM and TEN's Home Tech Group. Since joining the company in 2010, Norb has led the transformation of the group to create the world's largest action/outdoor company through expansion into multi-platform, multi-media channels and strategic acquisitions. In 2010, Norb led the acquisition and integration of the Grind Networks/GrindTV.com digital media group, Baseball America in 2011 and the 2013 acquisition/integration of TransWorld Media from Bonnier. Prior to joining TEN, Norb served as VP Content at Miller Publishing Group, where he oversaw and directed all editorial, online and new media efforts for Tennis, Smash, Spin, Vibe and Where magazines and Web sites. Before that, Norb was VP Group Publisher/Editorial Director for Primedia, creative director at EMAP Metro Sports Group running properties such as NFL Insider, Sport magazine and celebrity annuals with Dick Vitale, Joe Montana, Richard Petty and Bob Griese. He joined Petersen Publishing in 1997 as Sport Magazine's Editor-in-Chief.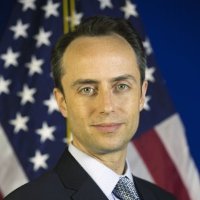 Jason Lott - Attorney Advisor for Trademark Educational Outreach at USPTO
"I'm from the government and I'm here to help."

For some people, that's a punchline... For me, it's true…

As the Attorney Advisor for Trademark Educational Outreach at the USPTO, it's my job to teach small business owners and entrepreneurs about trademarks: what they are, why they're important, and the benefits of federal trademark registration. My passion for the subject is evident in my live presentations and my knowledge is based on working in the field for well over a decade. I'm happiest when I see understanding register in attendee's eyes and excitement dawn as they realize how a strong trademark can help them grow their businesses.

See, I am here to help…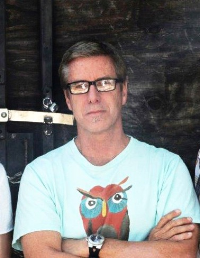 John Vance – Surftech, CEO
Currently CEO of Surftech, Board Member of Freewaters Footwear, Native Footwear and Co-Founder and Board Member of Melin Premium Hats; Former President and COO, Sanuk, Former President and CEO of Freewaters, Former VP of Quiksilver Winter Sports Division and Operating Partner and General Manager of 5150 Snowboards.
John has a forty-five-year history in the action sports business which started by building surfboards in 1970. After several years as a retail buyer for famed Pat's Ski & Sport, in 1976 he joined Swiss Ski Boot manufacturer Raichle where he worked for the next eighteen years. In 1994 he teamed as Managing Partner with a group of investors in a small snowboard company called 5150. In 1995 they built the famed "Thermal Structures" snowboard factory in Corona California and in 1996 sold the brand for $11.9 million. Soon after that, John joined Quiksilver as Vice President and General Manager of the "Winter Sports" Division. This lead to the acquisition of the Mervin Manufacturing snowboard factory which was recently sold for over $55 million dollars. In 2003 John joined Sanuk where he served in several key positions such as President and Chief Operating Officer. During John's tenure, gross sales rose from $4.5 million to approximately $48 million. This culminated in the July 2011 sale of Sanuk to Decker's Outdoor for $120 million plus additional profit sharing. Since leaving Sanuk, John is involved directly in 3 companies as an equity holder as well as Board member. He is currently CEO of pioneering board company Surftech.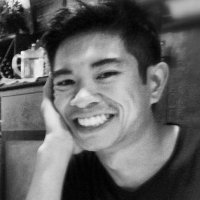 Christopher Eng - Mojo Maps Expedition Co., Founder
Chris Eng is a former Disney Imagineer (Theme Park Development) and founder of Urban Adventure company, Mojo Maps which strives to send people on fun, transformational adventures! He's a firm believer in igniting peoples' imagination through play, which also led him to become a member of the Magic Castle. At Disney, Chris help determine the creative master plan for theme parks globally and also has a CPA from PricewaterhouseCoopers.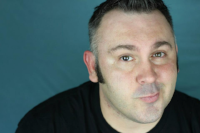 Jamie Campbell – Comedian, Actor
Jamie Campbell is an award-winning comedian, playwright, and actor who headlines comedy clubs throughout the nation. For the past decade, Jamie has also used what he has learned onstage and in life to teach the benefits of communicating more freely using Comedy, Improv and Public Speaking to folks ranging from Fortune 500 clients to prisoners in a maximum security penitentiary to at-risk youth.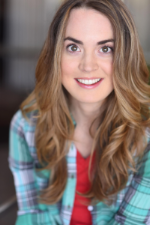 Kristen Henley – Actor, Team Building Adventure Company
Krsten Henley is an actor, improviser, writer, and co-developer of Team Building Adventure Company, Mojo Maps. She studied classical acting at Southern Utah University before moving to Los Angeles to study improv at iO West. She has 8 years of improv experience. Along with developing the Mojo Maps voice, Kristen works as a teacher, director, and performer with children's educational group The Story Pirates.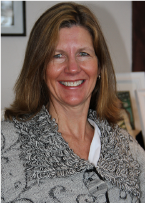 Kim Viegever – Reitz Law Firm / SUPIA General Council
Kimberly represents clients in general liability, products liability, sports and recreation, and commercialmatters. She serves as general counsel for a private country club and has consulted companies as outside counsel in litigation. She has spoken on a number of topics, ranging from products liability to exculpatory agreements. Kimberly has vast trial experience at the state, and federal levels. She has published opinions at the appellate level. She has also been published in ski and sports industry periodicals. She is a member of the Colorado and Utah Bar Associations, a member of the Sports and Fitness Industry Association Legal Task Force, a member of DRI, a board member and Past President of the Association of Ski Defense Attorneys; she sits on the board of Bootstraps Scholarships & Loans, and was listed in the 2007-2008 Edition of Cambridge's "Who's Who".
Jim Emmons – Water Sports Foundation, The Internet Marketing Council, Inc.
Non-Profit Grant Project Administrator -- Increasing the Awareness of Safe Boating Practices
Jim Emmons is the author of the grant requests and the manager of the grant program for the Water Sports Foundation, the non-profit organization working with the U.S. Coast Guard to promote boating safety. The ultimate goal is to reduce boating accidents and deaths. Since the outreach campaign's inception boating deaths have fallen 26% to an all time low. Boating accidents are also at an all time low.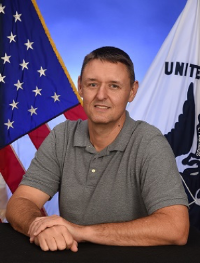 Tom Dardis - US Coast Guard
Tom Dardis is the Recreational Boating Safety Outreach Coordinator within the Coast Guard's Office of Auxiliary and Boating Safety. He retired from the Coast Guard after thirty years of active service. During his career he served as a Helicopter Rescue Swimmer, the Rescue and Survival Systems Program Manager in the Office of Boat Forces, and as an Alfoat Safety Specialist in the Office of Safety and Environmental Health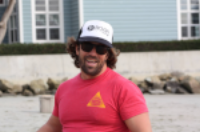 Jeramie Vaine – Professional SUP Athlete/Instructor
Jeramie Vaine is a Professional Stand Up Paddleboard (SUP) Athlete, CorePower Yoga 200-hour Power Yoga certified instructor, SUP Yoga Instructor and WPA Level 2 SUP Instructor. In 2011 he was introduced to both SUP and Yoga, where a love for a healthy, active lifestyle was born. He has been given the opportunity to share his knowledge of the benefits of SUP and Yoga by traveling to Yoga Festivals, SUP events, races and hosting clinics. Jeramie has taught at Wanderlust Festival's, SUP Trainings, SUP Yoga Teacher Trainings, workshops, classes and clinics throughout America. Jeramie's vision is to expose Yoga, SUP and SUP Yoga to everyone he meets.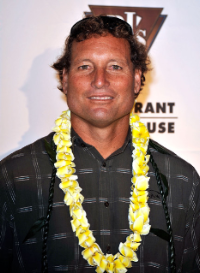 Dave Kalama - is a big wave surfer/tow-in surfer, stand-up paddle (SUP) surfer and racer, surf and SUP board shaper, windsurfer, outrigger canoe racer, private adventure guide, and celebrity watersports enthusiast. Kalama is credited with the co-development of the big wave surfing technique of tow-in surfing, along with Laird Hamilton, Darrick Doerner, and Buzzy Kerbox.[1] Recently, Kalama together with close friend Laird Hamilton have been actively promoting and mastering an ancient Hawaiian mode of water transportation and watersport called SUP, "stand-up paddling", and he has begun a series of increasingly longer solo paddle events between various Hawaiian islands. Kalama and Hamilton are also credited with the co-development of "foil surfing" (hydrofoil surfing).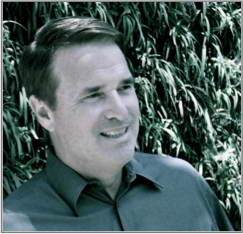 Mark Capper - Kompas Strategies, VP
Mark Capper has over 20 years domestic and international experience in marketing research and strategy for products and brands, both as a consultant and within leading organizations. Mark founded Kompas Strategy in 2010 with the vision of creating an innovative research organization that develops insights to inspire game changing marketing strategies. Prior to founding Kompas Strategy, Mark held senior positions where he used research as a tool to guide creative thinking.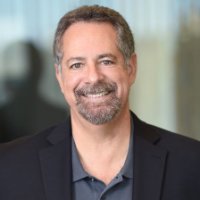 Angelo Ponzi - Co-Founder, VP, Sales and Marketing Strategic Market Intelligence
Angelo brings over 25+ years of business experience in sales, marketing, branding, strategic planning and research to Strategic Market Intelligence (SMI). His senior level expertise includes developing and directing comprehensive market/product research, branding and communications plans for a variety of consumer, action sports, business-to-business medical, package goods, general retail, fast food, financial and high-tech clients. Angelo is also the co-founder of Board-Trac, the action sports research company that provided surf, skate and snowboarding insights and statistics to many of the action sports and lifestyle brands and retailers both domestically and internationally for 14 years. He was a featured speaker at every Action Sports Retail tradeshows since 1999, guest speaker at SIMA, IASC, Magic and other sports and lifestyle conferences, as well as named an industry games changer in the book X-Play Nation. In additional he was a frequent contributor to TransWorld Business and other business/industry publications. Since 2011, he has worked with several SUP brands, providing insights to help them better market their products. And, beginning in November 2015, SMI has partnered with TransWorld Business to develop and execute its annual industry studies.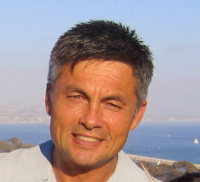 Robert Howson – Harbour Surfboards
Robert was born in London, England and lived in Germany, New Zealand, Hong Kong & USA
He began surfing, sailing, and skateboarding in No. Cal and Hawaii at age 12 and began Outrigger canoe paddling around 2000 and SUP in 2005. He started his surf shop career at Huntington Surf and Sport, then Harbour Surfboards. He was the National Sales Manager for Peak Wetsuits late 80's and manager at Jax Bicycle Center in early 90's. Robert purchased Harbour Surfboards Retail in 1993 and started Alternative Surf stores in 1995. He participated in the first BOP around 2007,1st in open men's 12'6". Harbour Surfboards has been carrying SUP's before Surftech made the first Laird Model and the first production "SUP" sold was a Mickey Munoz tandem surfboard with a Kialoa aluminum paddle!
Sean Sweetwater – Sweet Waterwear, Founder
Apparel industry executive with 30+ Years senior level management experience in softgoods Manufacturing & Operations.
Founded in 2010 - Sweet Waterwear is a Premium Performance watersports wear & lifestyle brand based out of Honolulu, HI, adjacent to Waikiki & the birthplace of modern SUP.
A pioneer in SUP specific performance apparel, we are recognized & well known for our compression gear, fashionable Women's performance apparel & our Custom Race jersey division, 95% of which is proudly handcrafted right here in California. 16 years with Crazy Shirts - TMC The Mainland Co. Div in SoCal & 10 years with Fresh Produce (women's casual & active sportswear) Boulder, CO both prominent successful & highly profitable, vertically integrated brands. ​ Sean is well versed in the complete vertical process from product development to manufacturing, distribution, ERP systems, marketing & company owned retail, B2B & B2C e-Commerce & specialty store (wholesale - retail) operations.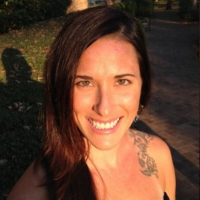 Jessica Cichra – Boardworks, Ambassador
With a degree in psychology and interest in helping people achieve mental wellness combined with a background in physical fitness as an instructor and personal trainer, I started my own business: Wave of Wellness was born with a mission to expose clients to fun lifestyle activities that enhance all areas of well-being, with a focus on SUP and yoga. My involvement and lifestyle in the SUP and yoga industry has given me the opportunity to contribute written articles and instructional videos to Stand Up Journal, Boarders Magazine, Samata Magazine, Women's Health Magazine Mexico, Distressed Mullet, and Yoga Digest, as well as a proud Ambassador of Boardworks.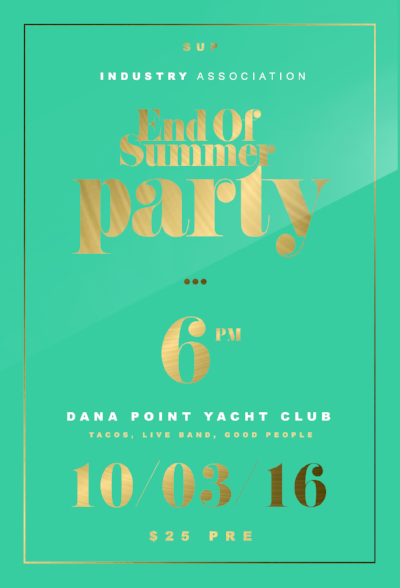 TACO BAR
LIVE BAND
NO-HOST BAR
$25.00 per person
$45.00 for 2 Tickets
Want to be a SPONSOR for this year's Summit? Here are a few opportunities..
Lunch $1500
(Includes table placards, promoted in schedule and public thanks)
Completion Dinner $2000
(Includes table placards, promoted in schedule and public thanks)
Cookie Break $500 each
(Includes table placard, promoted in schedule and public thanks)
Research printing $4000
(Logo and letter of thanks printed in the SUPIA annual research report, promoted in schedule and public thanks)
Schedule printing $2000
(Logo and letter of thanks printed in the SUPIA Summit scheduled, and public thanks)
Keynote speaker sponsor $5000
(Keynote speaker presented by Insert company name in schedule. Opportunity to introduce keynote speaker.)
Open Taco Party Sponsor $5000
(Party Presented by INSERT NAME,
*Please contact Kristin at info@supindustry.org if interested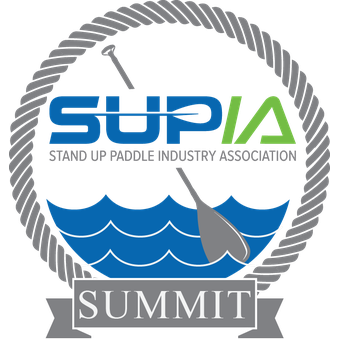 Dana Point Yacht Club - 24399 Dana Dr. Dana Point, CA 92629