Register Now!
Or paste this link in your browser's address bar: https://paddleguru.com/races/TheWestMarineCarolinaCup2018
About The West Marine Carolina Cup
Presented by SurfTech

April 18-22, 2018
The 2018 Carolina Cup in its eighth is a week-long event featuring over a dozen clinics and 5 races. On Saturday, there is a 3.5-mile Harbor Island Recreational race, 6.5-mile Money Island Open Race and the dreaded 13-mile Graveyard Elite Race. On Sunday there is a fun kids race as well as a outrigger and Surfski race. . In 2017 we added Surfski and OC-1 and OC-2 with numbers to create there own start times. In 2016, the Carolina Cup was the largest race on the East Coast with over 900 paddlers competing in races and participating in clinics. In 2015 the Carolina Cup became the largest and most competitive SUP race in the world.
You do not have to race to take a clinic or to take a clinic to race. You don't have to race or take a clinic to come watch the race and enjoy the expo and demos.
Bring the whole family for this amazing week.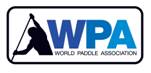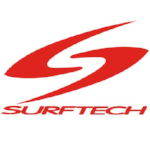 The 2018 Carolina Cup presented by SurfTech kicks off the race season with 5 courses: a kids race, the Harbor Island 5K race, the Money Island 10K race, the renowned 13.2-mile Graveyard Elite Race and it's new OC-1 and Surfski Graveyard Race on Sunday. This is our eighth year.